AN INTERNATIONAL ORGANIZATION FOR LAWYERS
WHO PRIMARILY PRACTICE IN THE VIDEO GAME INDUSTRY
The David S. Rosenbaum Scholarship Returns for 2020!
The Video Game Bar Association is pleased to announce that the David S.
Rosenbaum Scholarship is open for submissions until March 31st, 2020.
Named in honor of David S. Rosenbaum, VGBA co-founder and respected
pillar in the field of video game law who passed away in 2018, this
scholarship aims to encourage and reward student interest in the field
of interactive entertainment law.
Entries will be judged based on writing quality, timeliness of the
topic, insight offered by submission, the strength of conclusion, and
overall impression. The student receiving the highest review score will
receive a reward of $2,500, as well as an invitation to attend the 8th
VGBA Summit in San Francisco. To enter, applicants will submit an
original paper on a current legal-focused topic pertaining to the video
game industry.
All submissions will be reviewed by a panel of VGBA accredited members.
If you have any additional questions or comments on participation, please contact Ida at ida@vgba.org. If you are interested in making a contribution to the David Rosenbaum Scholarship Fund, please contact Joseph Olin joseph@vgba.org.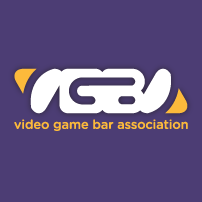 About The VGBA
Founded in February 2011
The VGBA mission is to serve its members, their specialized profession and the law governing their practice by providing worldwide tools and resources necessary to collectively achieve the highest level of expertise and service. The VGBA seeks to achieve its mission by constantly working toward three goals: (1) Serve our members; (2) Improve our profession; and (3) Advance the rule of law.
Membership
The Video Game Bar Association is the premier international association whose members represent the industry's leading practitioners in the interactive entertainment industry and other related fields.
Interested in Becoming a Member of the VGBA? At this time, all members of the VGBA must be an attorney in good standing and either actively practicing in the video game and interactive entertainment industry or currently employed by a law school as a professor in specialized topics of the field. All prospective members must first submit an application to be peer certified as an active practitioner in the industry.
Get In Touch
Contact our team directly
Address
222 N Sepulveda Blvd #2000
El Segundo, CA 90245